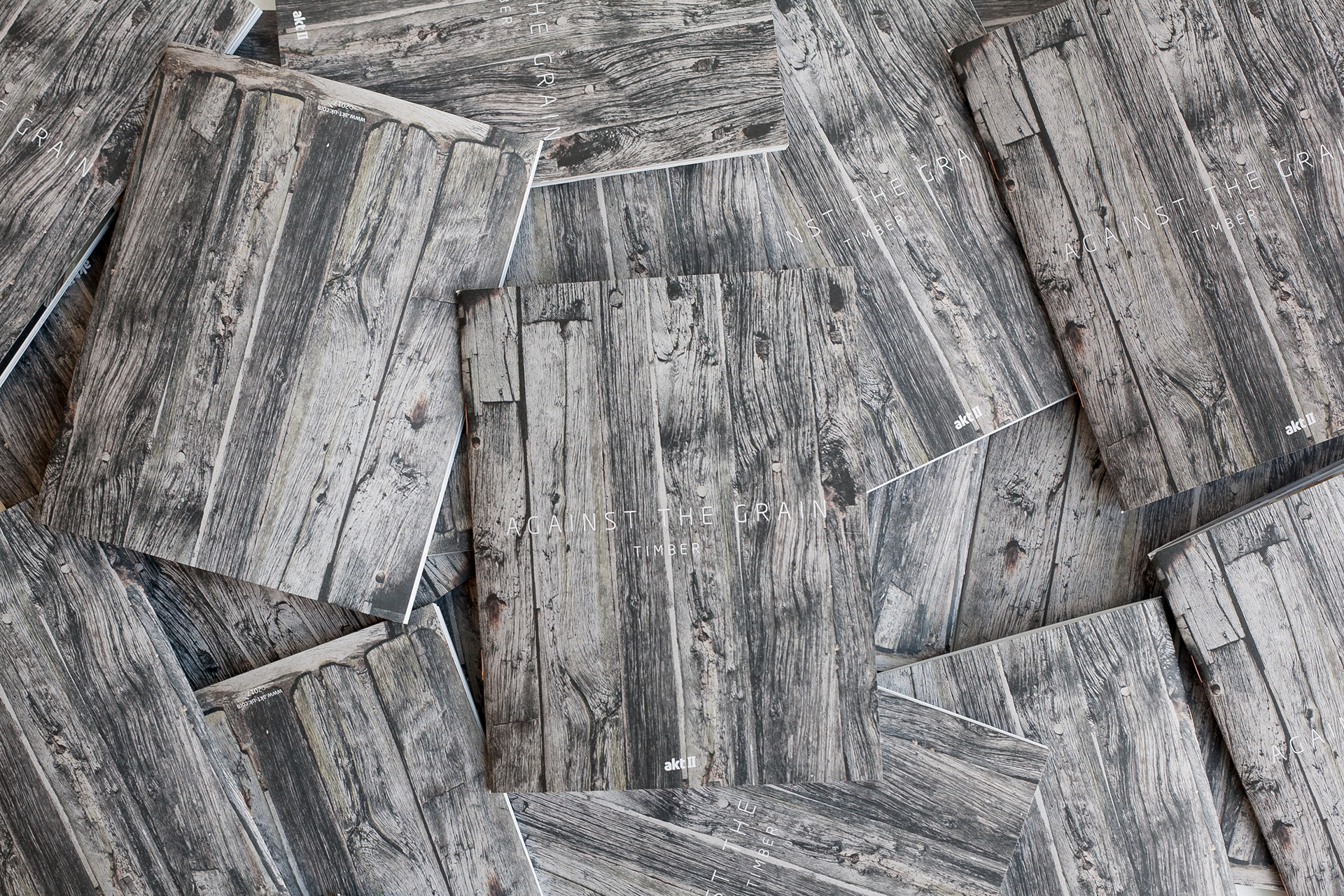 Timber: AGAINST THE GRAIN
Disciplines: Print, Typography
As part of our series that explores the various materials used in building design and construction, this brochure focuses on timber. Living in an age of environmental awareness, the use of timber in construction has been growing considerably, and developments in technology, research and innovation is leading to new uses for the material.
The publication explores the use of timber in the past, using AKT II's project portfolio as prime examples, whilst also detailing where timber's unique properties fit into the modern building industry.
*AKT II is a design-led structural and civil engineering consultancythat has won over 250 awards for its work in the UK and across the world. They believes in providing a high value and quality driven model which draws on a wealth of experience through to the successful delivery of a project. In addition to the project work undertaken we work with academic institutions, industry forums and design councils to enrich our knowledge and the projects on which we collaborate.